Everything seemed to be going right for the San Francisco Giants last night as the team shut out the St. Louis Cardinals en route to winning Game 7 of the NLCS.
The most crazy play of the game happened in the 3rd when Hunter Pence broke his bat on a swing but still managed to make contact with the ball 3 times. The freak play managed to trick Cardinals short stop Pete Kozma who went right before making a break back left to field the ball.
Pence got two RBI's on the play and then a third run scored when center fielder Jon Jay committed an error handling the ball, giving San Francisco a 5-0 lead. The Giants went on to eat the Cardinals 9-0 and will play the Detroit Tigers in the World Series beginning Wednesday.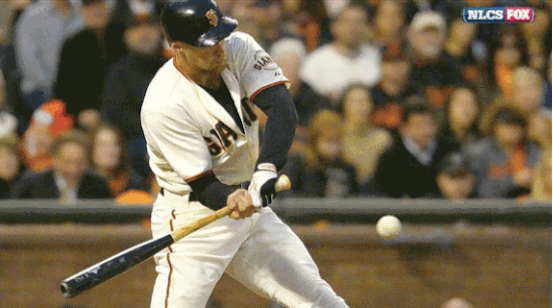 tag: MLB gifs